Cornerstone Church Worship Ministry
The worship ministry is one big team of worshippers, each contributing their time, gifting and abilities to the Lord. Our goal is to create an atmosphere where everyone can freely and easily experience the love of our Father. He has already removed the barriers that separate us from experiencing His embrace, and He has called each of us to bring others into His presence.
The worship team is a group of people who want to share the goodness of God with others through servant leadership. On Sunday morning services we rotate on a floating schedule serving as needed to reach our goal, which is to create an atmosphere in which all can worship God, connecting with Him. We also lead worship on the Worship Nights each Thursday at 7:00 pm, which is a more informal gathering involving worship, prayer and fellowship. If you would like to learn more about the worship ministry and how you might serve please join us on Thursday nights and contact Gary at [email protected].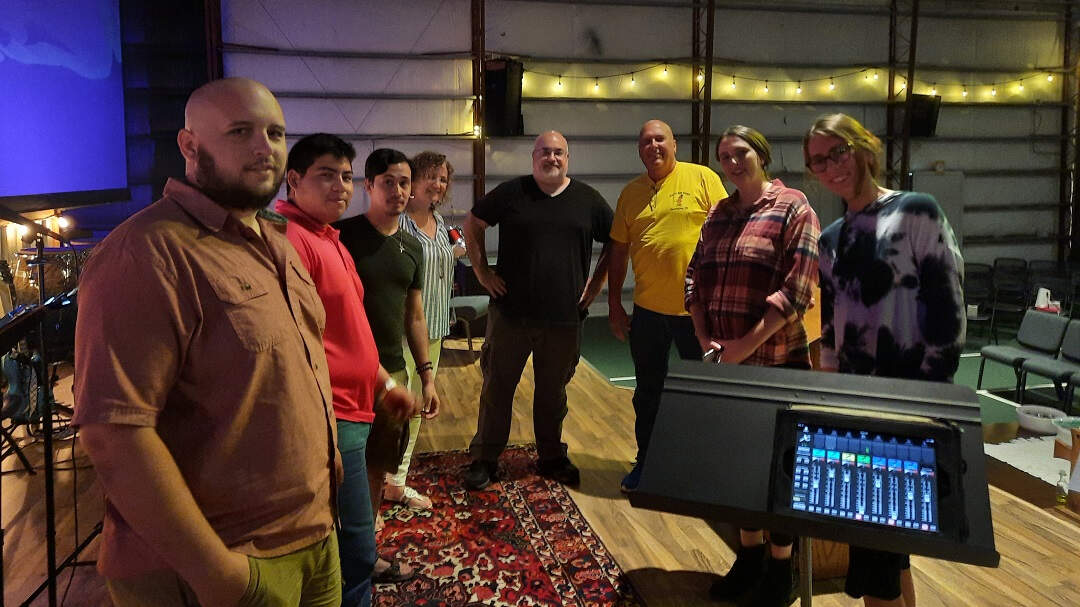 Worship Ministry Roles:
Worship Band – A group of musicians who pursue excellence as an act of worship to God, using their musical abilities to facilitate an atmosphere where everyone can freely worship God.  We play a mixture of contemporary worship and traditional worship songs with a focus on singing songs to God instead of about Him. This focus helps lead us into intimacy with Him during worship. If we have perfect sound, pitch, media but don't experience the presence of God we are no different than a secular performance. We strive for excellence in everything we do yet our greatest ambition is to be embraced by our Father.
Sound Ministry – The ministry of sound is often overlooked and taken for granted but is a vital part of any worship ministry. Without trained and skillful sound personnel each gathering would be negatively affected by feedback, distortion, and hearing difficulty. We want to ensure that every gathering of our congregation has excellent sound quality, so that everyone can hear and experience the love of our Father.
Media Ministry – The media ministry prepares and presents the words to the worship songs in a timely manner to aid the worshippers in connecting with God. The scriptures and major point s of sermons are also prepared and presented during each service. Announcements and other audio/video presentations can add a lot to the impact of messages and the community of believers at Cornerstone Church.
"SERVING THE greater LAGUNA MADRE"
106 Madelyn Rose, Bayview, Texas 78566 |  Phone:  956.254.4001  |  [email protected]
Office Hours: Tuesday - Thursday 9am - 4pm (by appointment)
Copyright (C) 2021 Cornerstone Church. All rights reserved.